SCHOOL
introduction
Beijing International Art School
(Beijing Acrobatic school)
Beijing International Art School, formerly Beijing Acrobatic School, is the largest secondary art school in China teaching circus arts, martial arts, dances and arts of other categories.
Students from all over the world choose to study here. Most students enrolling at the School previously had formal trainings already, and they will graduate from the school as professional performers and artists. The school also teaches those who do not have previous learning experiences but have a strong desire to equip themselves with a specialty and fulfill their dreams. In both cases, the School provides a constant resource of talents.
Top 4 reasons to choose this School:
It is a very comprehensively organized profession school, with good teaching power and resources.
It is a subsidiary of Circus China, the largest circus in China. Students learn by practice.
It is located in Beijing, a vivid city and economical hotspot.
This school has good supports for international students.
international recognition
Affiliation
The school is a subsidiary of Circus China, the biggest cirucs in China. Many students have toured and performed around the world multiple times under affiliation programmes with Circus China. Because Circus China has joint productions with other renowned circus, such as Cirque du Soleil, Ring Ling Circus, etc, many students and graduates have opportunities of performing in various shows around the world.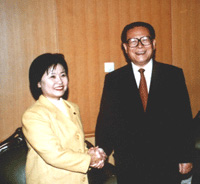 Vice Provost Sun Li Li greeted by Jiang Ze Min, President of China
The school is empowered by outstanding teachers and coaches, and serves as a cultural bridge between modern China and the western world.
Awards


awards video
play video (7 MB)
Photos
Students and graduates learn and master top-notch skills, demonstrated by the awards they have won from international circus festivals.
In February 2005, students from our school won the top prize - France President Prize at the 26th Tomorrow Circus Festival in Paris, France. They performed diabolo act in a Peking Opera style. Cool, very cool !!!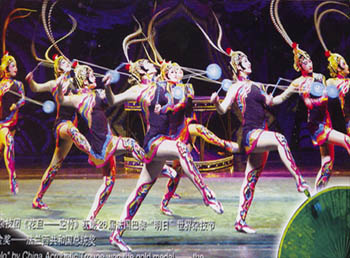 In October 2004, students from our school won the top prize Golden Line award from Wuhan International Circus Festival.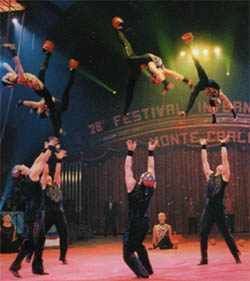 In February 2004, the Group Equilibrium act performed by 13 acrobats, who graduated from Beijing International Art School, won the top prize - Golden Clown award at Monte Carlo Circus Festival.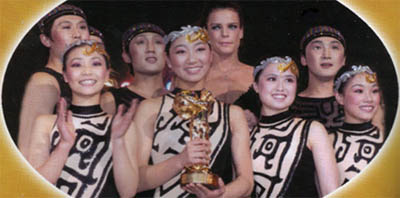 with Morocco Princess Tiffany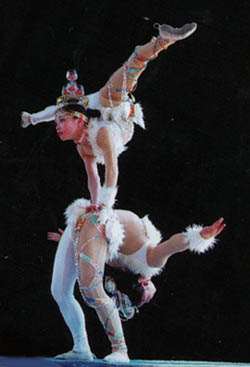 On January 10, 2004, the Contortion Act performed by students of Beijing International Art School won the top prize - Crystal award in the 12th Massy International Circus Festival in France.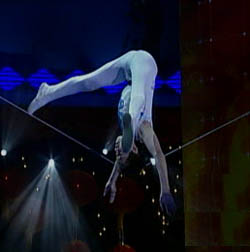 On February 1, 2003, (the first day of Chinese New Year, coincidence), fourteen year old Zhang Fan, a student majoring in wire walking at Beijing International Art School, won the top prize, France President Prize, at the Tomorrow Acrobatics Festival in Paris, France.
what we offer
1. Multiple programs (both short term and long term study):
2. Experiences of teachers and coaches
3. Comprehensive training facilities
location
We are located in the southern suberb of Beijing, about 30 minutes drive from city center. The campus is located within the beautiful High Tech Park district.
The address in English is 9 Jian An Street, Beijing, which in Chinese is